When the sun is your enemy: Pol's story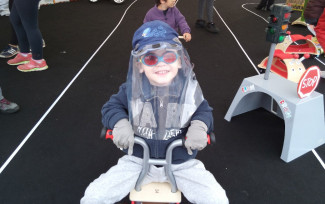 Description of the natural history of ultra-rare paediatric tumours
Pol is 6 years old and lives in Barcelona. He suffers from a rare genetic disease that makes his skin extremely sensitive to the damaging effects of ultraviolet radiation
When Pol was only two months old, the first sunburn appeared on his face. Shortly after, similar injuries began to show, major burns in those areas of his body that were not protected by clothing, even when he remained in the shade. His skin got red even if he did not stay under the sun for a long time.
Pol suffers from xeroderma pigmentosum, a condition caused by mutations in several genes that are essential for repairing DNA. The sun, as well as certain lamps, halogen light bulbs or tanning beds are sources of ultraviolet radiation. This radiation has the ability to damage DNA structure and generate mutations. If natural repair mechanisms are compromised — as is the case in people with xeroderma — burns and injuries may appear on the skin, eyes and, in the most severe cases, the patient may develop melanoma.
Pol went through all kinds of tests to discard diseases such as lupus, among many others, and shortly after a specific DNA analysis confirmed the diagnosis.
"When all of a sudden you have to deal with a rare disease, you must face thousands of questions that you don't know if they can be answered," says Xènia, Pol's mum.
"The first thing that comes to your mind is to give your child the best quality of life, at all times and in all areas (emotional, medical, social). Your feelings depend on the moment and how the disease evolves and can range from fear, sadness, helplessness and frustration, to hope, joy, gratitude and true love"
For Xènia, meeting other families who are going though the same is very comforting. "It is these families who can better understand what day-to-day living with a very rare disease means. You can share experiences and exchange ideas and solutions". Xénia's family founded the Xeroderma Pigmentosum Association, which has the aim of accompanying all those people living with the disease. "I would like that those people do not have to experience the same feeling of loneliness that we experienced when we receive Pol's diagnosis".
Daily routines with Pol are complicated, especially depending on the time of year. Day-to-day life is more manageable in winter, since there are fewer hours of sunlight and this is less intense. This is when he can do more activities outside. In summer, things get complicated. "Pol attends an ordinary school but when we leave school we go straight home so he can take off all his protections and rest a little. During the summer Pol is at home all day because he doesn't want to go out until the sun goes down", regrets Xènia. Not being able to perform outdoor activities prevents her child from sharing leisure time with other children, a necessary experience though for someone his age.
Xènia states that her son's disease has made him change the way she sees life and has taught her to relativize. "I have learned to enjoy the present and not to worry much about the future. I'm more concerned about my son having the best quality of life every day", she says. "I say to myself: Pol is fine today, enjoy! If something bad must come it will come equally, despite we take precautions".
More information and more research 
For Xènia, it is essential that all the information available on the disease is comprehensive, updated and complete: negative effects, prevention, treatments, management... Her association recently helped Share4Rare to prepare a medical book on xeroderma. The book covers all aspects of the disease and is aimed at all affected families and medical professionals.
When asked about how important research is in cases like her child's, Xènia responds with the same qualifier used by the vast majority of people affected by a rare disease: fundamental. In fact, on February 8th the Xeroderma Pigmentosum Association will host the National Meeting of Xeroderma Pigmentosum 2020, which will take place at Sant Joan de Déu's Hospital in Barcelona. The event will bring together specialists and families to share their knowledge and move forward in the development of new therapies and better standards of care.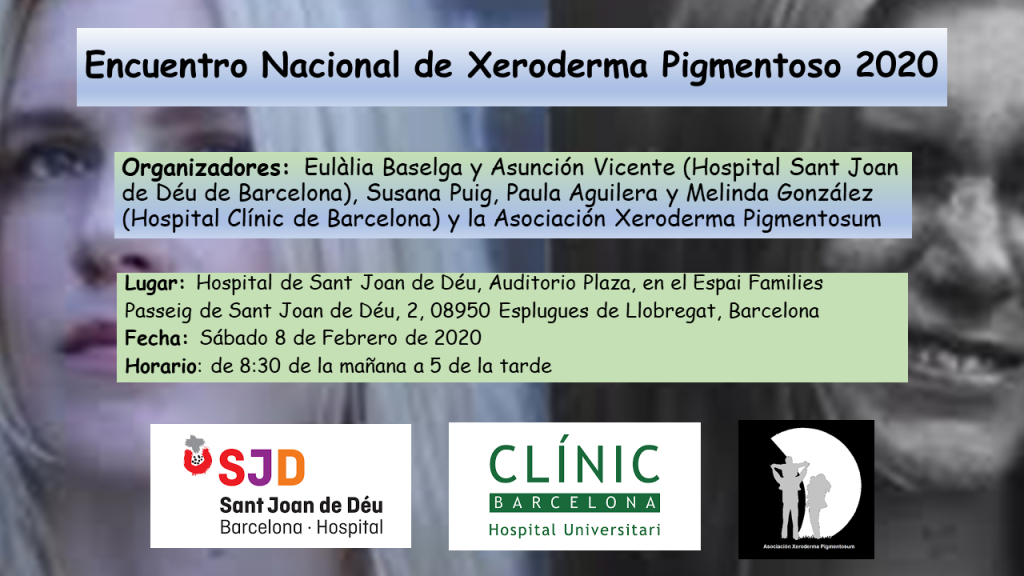 Share4Rare's research project for xeroderma pigmentosum 
As we mentioned in a recent publication, Share4Rare has launched several collaborative research projects with patients. One of these projects will study a group of pediatric cancers, including xeroderma pigmentosum. If you know someone affected by this rare condition, let them know about our research project and encourage them to register on the platform so they can participate. If f families, patients and researchers come together they will be able to accelerate the progression of scientific knowledge and improve the lives of many people. Join Share4Rare and help children like Pol!
Topics
Associations
Disease management
Oncology