Founder of the Melanoma Patient Network Europe
The burden of melanoma and why we need patient-driven research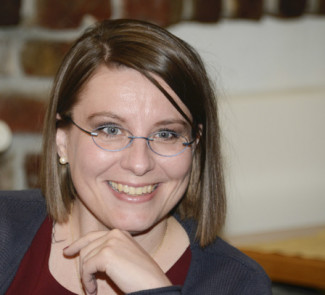 Interview with Bettina Ryll, founder of the Melanoma Patient Network Europe, to talk about the new research project of Share4Rare.
Bettina, thank you for taking the time for this interview today. MPNE is one of the Share4Rare project partners and is launching a research project into the burden of melanoma on the platform. Could you tell us why this is such an important topic for the melanoma community?
When my husband was diagnosed with stage 4 melanoma out off nowhwere in 2011, what shocked me was the mental impact of the diagnosis, both on him but also on our family. I had always thought of cancer as a medical problem and nothing during my medical training had prepared me for that psychological onslaught, also on myself as a carer. Facing our own mortality is something that our society aims to avoid at all cost, so patients in that situation cannnot expect much help from their surroundings. Having to suddenly incorporate death into your everyday's life is however just one thing:
"It turns out that the overall uncertainty of the situation adds an incredible burden to it all"
Uncertainty about each lab test, each scan result, uncertainty about whether you will be able to access a certain treatment, whether it will work and then, for how long. Thinking of early stage melanoma patients as 'the lucky ones' entirely fails to account for the mental burden of not knowing whether the cancer will return. And if so, when, as melanoma is infamously famous for recurrences many years after the primary tumour.
Then, despite everything, some people seem to be able to cope better than others. Though obviously I have not met a single person who would say they were coping well! Still, while it will never feel easy, we are convinced there are ways to make it less burdensome. We are now trying to better understand what really impacts people's lives- and what helps them cope- and hopefully this will allow us to come up with strategies to reduce the burden of this disease.
The burden of melanoma is the first research project on the Share4Rare platform that was initiated by a patient organisation. Why do you think that patient organisations should be conducting their own research?
As I said earlier, I had no idea what cancer was like until it hit our own family and that despite years of medical training. And now I know what melanoma looks like but the experience is very specific, so it is already less accurate when it comes to other cancers, let alone to other conditions. Patient organisations and the people within are very close to a condition. There just is no one with better insights into what living in that situation is like and what the impact on people's lives looks like.
I have also learned that patient communities tend to have a way better understanding about the diversity in their communities, they know which factors or circumstances make a difference to patients.
"So patient organisations are in my opinion ideally placed to conduct their own research"
They are in contact with the very people concerned, they have a more accurate understanding of what really matters to patients, so what should get studied, and they are way more likely to get right what I call the 'granularity'- those subgroups that differ from each other. So I am very excited that our network is now running the first patient organisation-initiated research project on the Share4Rare platform and we would obviously like to see this become a tool available for any patient community!
Topics
Associations
Oncology
Research
Share4Rare