VISION-DMD App for boys with Duchenne Muscular Dystrophy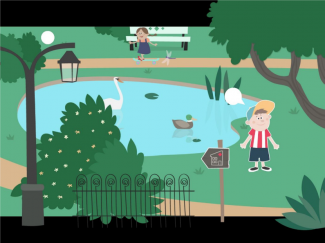 The VISION-DMD Vamorolone study App helps children to understand all the processes they will undergo during the trial


The Vision-DMD project aims to advance and accelerate the clinical development of the orphan drug Vamorolone —also known as VBP15— for the treatment of Duchenne Muscular Dystrophy (DMD) in ambulant boys. This will be achieved through a series of Phase 2 clinical trials conducted in Europe, the US, Canada, Israel and Australia, which will finally lead to drug registration. The project pilots an innovative approach at some of the sites in the Phase 2b trial to inform the boys taking part about what to expect.
A small team at the John Walton Muscular Dystrophy Research Centre at Newcastle University has used previous experience with screen-based information and simple animation to develop an information App to tell trial participants and their families about the Vamorolone phase 2b trial using images and spoken information. The App contains all the information about the trial that is contained in the printed patient leaflet.
Nine sites will use the App in the first instance with any benefits associated with using screen-based, animated spoken information over a printed leaflet assessed via questionnaires. If this media proves significantly beneficial, it may have implications for how we communicate with children in future trials.
Cathy Turner, involved in developing the App at Newcastle University, said: "We hope to better engage boys on the trial with the information they receive. We think that the simple, colourful animation and the step-by-step approach will make it easier for younger children to understand what the trial is for and what they can expect. By having the App narrated by a young boy, we have removed the need for text and so even children who are not yet reading can access the information directly."
Becky Crow, VISION-DMD Clinical Trial Manager explained: "We are excited to see what impact the App might have on the level of engagement and understanding of boys taking part in our trial. If it works well, it is something we may consider to even replace printed leaflets in the future."
The App is available on the VISION-DMD website at https://vision-dmd.info/vamorolone-study-app-for-boys/
Related diseases
Duchenne muscular dystrophy