In rare diseases unity is strength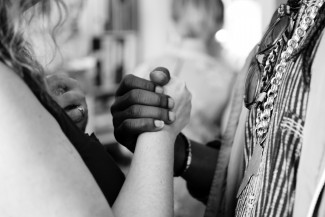 Disease burden of undiagnosed patients from a holistic perspective
When people come together they become stronger, and this is especially obvious in the world of rare diseases. Patients and family members find in association and collaboration with specialists and researchers a powerful way to advance in the fight against these pathologies.
Behind every rare disease, every symptom, every diagnosis — when you are "lucky" to have one — there are personal stories that have many things in common: lack of specific health policies, lack of knowledge of the natural history of the pathology, delayed diagnosis, lack of research projects, treatments, ... If we add to this the low incidence/prevalence of these diseases among the population, which in many cases makes it difficult to conduct research studies due to the lack of patients, the picture we are looking at is everything but nice.
Currently there are 7,000-8,000 rare diseases identified worldwide, and these numbers do not include the large number of patients who are still undiagnosed. The vast majority of these pathologies, about 72%, have a genetic origin and therefore a lot of patients are children or adolescents. Some of these diseases are detected during the prenatal period, but many others are identified once the baby is born or during the first years of life. Families feel overcome, on one hand due to the lack of knowledge of general practitioners on these diseases, and on the other hand because scientific-medical terminology is difficult for them to understand, not to mention that there is not much information available about these conditions, especially on the Internet.
All this implies that affected families must bear a great psychosocial burden: feelings of isolation, loneliness, confusion, powerlessness, frustration, uncertainty, fear... Most patients, family members or caregivers will admit to have experienced these feelings at some point throughout their experience with the disease.
Although the reality of these families is complex, it has been a long time since they have leaned themselves on associationism. They know that support groups are essential to cope with the burden of the disease, share worries, knowledge or experiences and do not hesitate to build up associations or organizations that include other patients like them.
This is precisely what Share4Rare is based on. Our project was born with a clear objective: to create a large global community of patients and families living with a rare disease so that they can share experiences, acquire skills that will help them deal with these pathologies and finally use all the knowledge that is generated in this alliance to boost research.
An ongoing platform
Since it was launched in 2018, the Share4Rare platform has been gathering hundreds of patients from all over the world. The registered pathologies are diverse, the user ages and nationalities too and there is a significant number of undiagnosed patients. These can benefit from the knowledge generated by the people who have detailed their symptoms on the platform, since the algorithm, expressly designed for Share4Rare, will analyze the groups of patients according to their symptoms. The community inside the platform is growing day by day.
The Share4Rare research projects
With the aim of promoting research Share4Rare has launched four projects that will help to better understand some diseases and to study their psychosocial effects both in patients and inside the families. These projects have the support of the Sant Joan de Déu Children's Hospital in Barcelona.
The research projects are the following:
Project on rare neuromuscular diseases: ALS, myotonic dystrophies, peripheral neuropathies, congenital myopathies...
Project on rare pediatric tumors: gliomatosis cerebri, xeroderma pigmentosum, Proteus syndrome, pancreatoblastoma, retinoblastoma...

Project on childhood acute lymphoblastic leukemia

Project for patients without diagnosis
If you are interested in participating in any of the Share4Rare research projects you just have to register on the platform.
If you want to help Share4Rare grow, mention us or share our contents on your social networks or your website, tell your family, friends, acquaintances or patients about the initiative, sign up and be active on the platform to generate traffic and knowledge. The union of the whole community of people connected to rare diseases will generate an unstoppable force. In rare diseases unity is strength!