World Duchenne Organization
In pursue of the discovery of DUX4 small molecule repressors: how long is the path to the clinic in FSHD?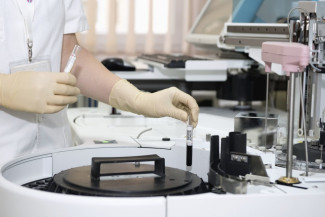 Impact of neuromuscular diseases on education and working opportunities of patients and carers
Facioscapulohumeral muscular dystrophy has not a safe and efficient treatment yet, but there are numerous research efforts going on these days. Do you want to know more about them?
Facioscapulohumeral muscular dystrophy (FSHD) is the second most common form of muscular dystrophy affecting 1 in 8,333 individuals worldwide. The disease is characterized by progressive and asymmetric weakness of muscles in the face, shoulder girdle and upper arms, eventually spreading to the abdominal and foot extensor muscles in most cases. Mental impairment, high frequency hearing loss and retinal vasculopathy have been also reported mainly in FSHD cases with early onset and remarkable clinical severity. FSHD is caused by the aberrant expression of DUX4 protein ‑normally silenced‑ in adult skeletal muscle due to a contraction at the D4Z4 repeats locus at the telomeric end of chromosome 4q. Although DUX4 expression levels in FSHD muscle cells are very low, these are sufficient to induce a cascade of cellular events harmful to muscle cells leading to the devastating effects of the disease. Currently, the mechanisms linking an increase in DUX4 to muscle degeneration remain poorly understood, and as yet there are no approved therapies available. At the moment, FSHD patients have to rely on supportive care to manage the pain and fatigue, improve scapular function, and maintain patient's mobility.
Future therapies for FSHD
Because the medical need of FSHD patients is both high and urgent, during the last five years Facio-therapies, a pharma company only focused in FSHD, has put a tremendous effort in developing in vitro and in vivo screening models to identify DUX4 repressors (small-molecule compounds — without impairing the muscle repair and regeneration processes — in a biological test system, phenotypically and molecularly comparable to intact FSHD skeletal muscle. Recently, Losmapimod, a p38α/β inhibitor, was discovered by Fulcrum Therapeutics to reduce DUX4 expression in FSHD-affected muscle cells.
A Phase 1 clinical trial was conducted to assess safety, tolerability and pharmacokinetics (PK) in FSHD patients and healthy volunteers following oral administration at two doses. Both groups exhibited similar tolerability, safety and PK. Phase 2 trials are ongoing to assess the safety, tolerability, and efficacy of Losmapimod aimed at targeting the DUX4 mechanism of FSHD.
A number of considerations have to be addressed before translating successful discovery of DUX4-repressing compounds into new therapeutics for FSHD, such as validation of their inhibitory effects and modification of their chemical properties to achieve target engagement, careful and optimal clinical trial design, and identification of biomarkers to monitor disease progression and evaluate the therapeutic response. Although the path from bench to bedside seems challenging, recent findings, give hope to the FSHD community and the motivation to researchers for rigorous research and development.
Share4Rare project on FSHD
Share4Rare launched a few months ago a study focused on analysing the impact on education and working opportunities in people affected by several rare neuromuscular diseases, including facioscapulohumeral muscular dystrophy. You can access the project here.
Related diseases
Fascioescapulohumeral muscular dystrophy
Topics
Neuromuscular
Research
Share4Rare