The psychosocial impact of long-term caregiving in rare neuromuscular conditions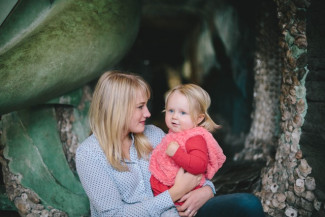 Impact of neuromuscular diseases on education and working opportunities of patients and carers
With the arrival of novel therapies and treatments, the quality and quantity of life of those living with a neuromuscular disorder has improved greatly over the past decade. However, this results in new challenges for patients and their caregivers and they need to be identified and addressed.
There are so many advantages to getting a clearer picture of how your time and energy is spent. It can help you and others learn new things, and assist in making informed decisions about how to spend time and effort. We all know how hard it can be to take care of you while caring for others. Participating in questionnaires and viewing the results that originate from your participation can provide reassurance that you are not alone on this journey.
In order to create a better understanding of the psychosocial impact of long-term caregiving, Share4Rare has created a questionnaire directed at how the disease impacts the educational and work opportunities of the patient or caregiver. This questionnaire is part of our ongoing effort to help rare disease families create a broader idea of what patient involvement means. Share4Rare enables this, aiming to connect rare diseases to promote research in often overlooked areas. One of the research projects we are piloting is in rare neuromuscular conditions. Information provided by patients and their caregivers will allow us to understand the impact of rare neuromuscular diseases on employment and educational opportunities for patients and families living with a rare neuromuscular disease.
This research study in the form of a questionnaire is proposed by the John Walton Muscular Dystrophy Research Centre and World Duchenne Organization, both partners in Share4Rare. All collected data will be analysed to understand the impact of neuromuscular diseases on the education and employment opportunities for patients and their families.
Are you living with or caring for a rare neuromuscular condition and you want to promote understanding of the condition? Participate in patient-led research and help clinicians understand the patient perspective of these diseases. Register in the Share4Rare platform to join the global rare disease community and take part in research that matters to the patients and caregivers.
Related diseases
Amyotrophic lateral sclerosis
Congenital muscular dystrophies
Congenital myasthenias
Congenital myopathies
Fascioescapulohumeral muscular dystrophy
Limb girdle muscular dystrophy
Myotonic dystrophy
Peripheral neuropathies
Topics
Neuromuscular
Quality of life
Share4Rare