Pere Cardona, Spanish Association of Stiff Person Syndrome: "Being able to talk and be close to someone who is going through the same thing can really save you"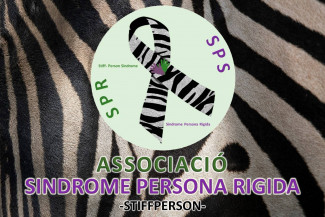 Pere's wife began to experience her first symptoms related to stiff person syndrome in 2012. This disease has an onset after age 40 and usually affects more women than men.
Isabel worked at a supermarket in Calella (Barcelona). 10 years ago, when she was getting ready to go to work, she noticed how her right leg would not follow the orders she was sending from her brain leave. It would not move. "When she tried to move her leg, she would end up falling to the ground", explains Pere.
In mid-2013, after a series of visits in the Mataró Hospital (province of Barcelona), her neurologist referred her to Sant Pau Hospital in Barcelona city to undergo a test on the affected leg: an electromyography. "She told us she wanted to rule out a rare disease called "Stiff Person", a disorder she had never worked with, but that she had read about in the medical literature". The result was conclusive: Isabel had stiff person syndrome.
Over time, the disease progressed and currently stiffness is present in all of her limbs and the rest of the body.
The "relief" of receiving the diagnosis
Despite the situation, Pere describes the moment they got the diagnosis as a relief. "We finally knew why the leg wouldn't move and why she kept falling off. The doctor prescribed her a muscle relaxant and she can now walk normally".
Stiff person syndrome is often associated with other disorders and each patient is somehow different. It is common to suffer from agoraphobia, fear of leaving the house and being in open spaces, which is caused by constant falls and insecurity.
"If you receive a rare disease diagnose, try to not fall down. Your life is going to change, yes, but try to adapt and ask for help, as we did at that time. Being able to talk and be close to someone who is going through the same thing can really save you".
Founding a patient association

to deal with the disease
Unity makes strength. Pere has been part of the Spanish Association of Stiff Person Syndrome since the moment his wife received the diagnosis. "We contacted the Spanish Federation of Rare Diseases (FEDER) and entered the world of rare diseases, completely unknown to us. We began to attend all kinds of conferences in hospitals in Barcelona, including Sant Joan de Déu. We contacted doctors, experts... But a person is just a person. If you are part of an association, clinicians, policy makers and researchers do not look at you the same way".
Two years ago, they started the association together with two other couples. On February 15th 2021, they were already a legally constituted organisation at the national level. There are currently thirty members. Some of them are patients and others are just people who want to help. "We estimate that in Spain there will be about fifty people with the disease", says Pere. "We have located twenty eight. In a year and a half we have contacted nearly thirty patients!"
The main objective of the association is to raise awareness about the disease, the patients and the families. For this purpose, they are trying to be on as many platforms as possible, including Share4Rare. "We are also in contact with EURORDIS, FEDER and Orphanet and we have spoken with associations in the United States and the UK".
They also want to go out in the media and ask for grants and subsidies to offer support services to their members: psychological support, physiotherapy, etc.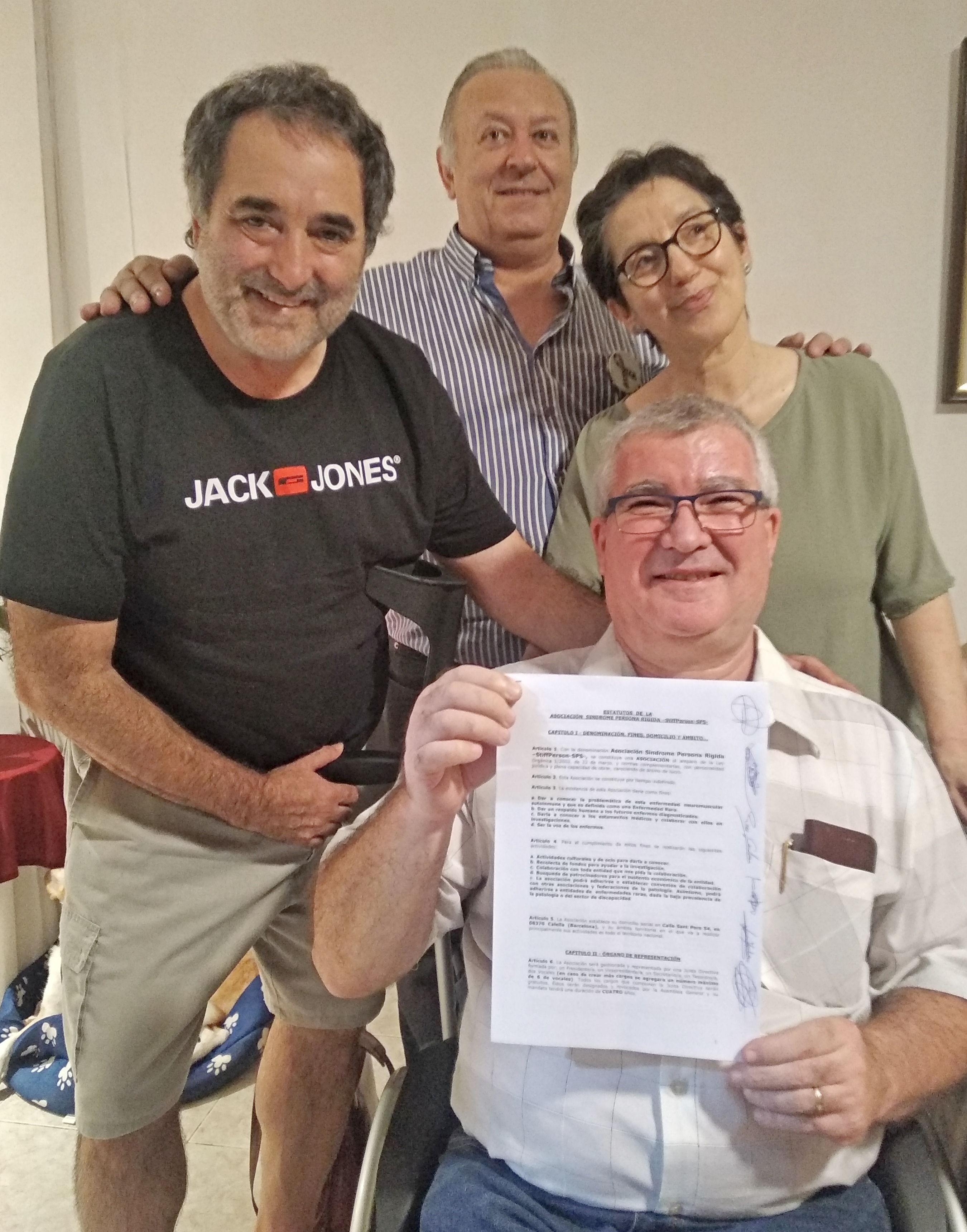 Research

as

the

basis for all progress
"When we're in good health we don't think about it, but research is the basis for all progress", says Pere. "When a disease shakes you, you realise that you can take medicines or you can have a successful surgery thanks to people who dedicate their lives to do research. This is awesome".
Pere advocates for people with rare diseases, since often they do not receive enough funding to study them as they affect a small number of patients.
"Rare disease research is for the benefit of all the people. After all, nobody can ensure that this will never happen to them or their family, right?"
Regarding his registration in Share4Rare, Pere explains that he joined the platform as a caregiver as soon as he knew about it. "I want to be informed and connected, because my wife is not only diagnosed with stiff person syndrome, she has other rare diseases too".
Finally, he declares: "If patients are brought together on a platform, researchers will have a place to go and find out how many people have a specific disease, for example, if they want to conduct a study". This is, in fact, one of the services offered by Share4Rare: the design and developement of research projects.