Meeting the partners — John Walton Muscular Dystrophy Research Centre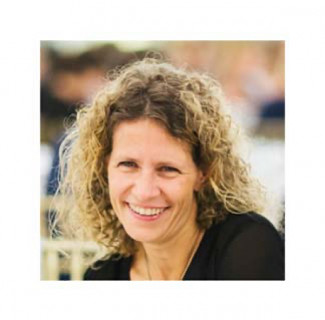 We recently spoke to Michela Guglieri from John Walton Muscular Dystrophy Research Centre to learn more about the tasks of this institution on the Share4Rare project.
Dr. Michela Guglieri is Honorary Consultant in Human Genetics and is working as a Neurologist and Senior Research Associate at the John Walton Muscular Dystrophy Research Centre (JWMDRC). Upon completing her basic medical and specialist training in Milan, she has been working with the muscle team in Newcastle University with a specific interest in inherited neuromuscular diseases. Since 2008 she has been involved in several trials in Duchenne muscular dystrophy and other neuromuscular disorders.
Within Share4Rare, the JWMDRC team consists of Michela Guglieri, Avril Palmeri, Victoria Hedley, Michael Hails and Lucy Imber. Michela explains their role: "We coordinate the neuromuscular research project in Share4Rare. Our links to stakeholders such as European Reference Networks (ERNs), TREAT-NMD and other projects and initiatives allows us to build connections between Share4Rare and the wider rare disease community."
Fighting isolation
The reason to participate in this project ties with the linking of research and clinical field. "People with rare diseases often report feeling alone and isolated. Together with clinicians in primary care, they have very limited knowledge about rare diseases and therefore have little understanding of the needs and difficulties of patients. This often makes finding help and support difficult" Michela proceeds.
"Share4Rare addresses the isolation that can affect those living with rare diseases. The project has developed sophisticated tools to connect people who have the same diagnosis, are living in the same geographic location and even those who may have a different disease but who are experiencing similar symptoms. Share4Rare also connects patients and carers with researchers to help advance understanding of rare diseases."
Reaching the patient community
Michela is convinced about the added value of Share4Rare. "We believe in Share4Rare reaching the patient community, establishing a network where one does not exist and providing a new infrastructure to support patients and research. The JWMDRC is well positioned to provide the support required by Share4Rare through our knowledge of rare neuromuscular diseases and access to clinicians and researchers through the centre."
Supporting research
In the neuromuscular field there are well established patient and research communities focusing on some neuromuscular diseases, while other, rarer conditions, do not have any forum for discussion, gathering information or establishing a community. Share4Rare offers the opportunity to reach these less represented patient cohorts and could possibly help in giving a voice to these minorities and encourage them to get together and establish a network. Share4Rare can also support different types of research, with a focus on patient experience and symptoms more than specific diagnosis.
An unexpected but welcome outcome of the project found Michela to be the connection between people based on symptoms. "The unique opportunity for patients, clinicians and researchers to connect patients with different rare diseases but common symptoms are unexpected insights. Also, the opportunity to learn from each other and to better understand the impact that symptoms, more than a specific diagnosis, can have on patient lives. To me, this project is a success when it is used by the community – by patients to gain information and to find their own community based on diagnosis, similar symptoms or geographical area; by clinicians and researchers to conduct studies to answer questions in disease areas where there are no other networks or across disease areas."
About the partner
The John Walton Muscular Dystrophy Research Centre (JWMDRC) is based in the Translational and Clinical Research Institute at Newcastle University in the United Kingdom. Their team and its associated hospitals work together towards the development and application of genomic and translational medicine to improve the health outcomes of people living with neuromuscular diseases. As a group, they have developed a close and important link between research and clinical activities. The team is actively pursuing new partnerships with other stakeholders such as patient organisations, regulators and pharma.
Topics
Neuromuscular
Research
Share4Rare