Let's update the definition of rare diseases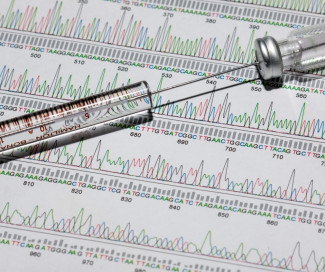 Experts claim that the current definition based on their prevalence is insufficient to advance research in this field.
A new paper published in Nature Reviews by IRDiRC Therapies Scientific Committee (TSC) members explores the different definitions of rare diseases and discusses how a broader consensus view can help maximise the impact of technological advances in therapeutic development programs.
The authors draw attention to the challenges patients with rare diseases face in their diagnostic and treatment journeys. As we have extensively exposed at Share4Rare, patients often experience delays in diagnosis and a lack of access to appropriate care. To address these challenges, they propose a more harmonised and inclusive definition of rare conditions that considers the fast-evolving diagnostic landscape. In the European Union, a disease is considered rare if it affects no more than 5 in 10,000 people. Some rare conditions can be even rarer, affecting only one person in a million. However, a definition based solely on prevalence does not take into account the molecular heterogeneity of these pathologies, which can make it challenging to identify patients who may benefit from personalised treatments. To develop effective treatments for rare conditions, researchers must gain a comprehensive understanding of the unique clinicopathological characteristics of the disease within individual groups and patients. This includes identifying the specific genetic mutations or pathways involved in the disease, as well as the clinical and pathological features of the disease. By understanding these characteristics, researchers can develop personalised treatments that target the specific molecular mechanisms of the disease, leading to better patient outcomes.
To sum up, this article highlights the challenges that patients with rare diseases face and proposes a more harmonised and inclusive definition of rare conditions that takes into consideration their fast-evolving diagnostic landscape and molecular heterogeneity. By developing a more comprehensive view of rare conditions, researchers will be able to design tailored treatments, which will ultimately improve patient outcomes. The authors of the paper, all of whom are experts in rare disease research, recommend that forthcoming studies in this field purposefully address this issue.