The EMA launches a public consultation on registry-based studies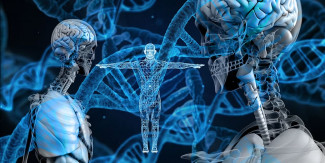 The European Medicines Agency aims to create a guidance to optimise the use of registry-based studies as a source of real-world evidence.
A few weeks ago we published a blog explaining what a patient registry was. These databases enclose quantitative and qualitative data about patients who affected by a particular condition, like for example the COVID-19 and rare disease registry that Share4Rare opened in June 2020.
In this context, the EMA has recently created a guideline addressing methodological, legal and operational aspects in the use of registry-based studies to support regulatory decision-making. The draft is open for a three-month public consultation, which will end on December 31st 2020. 
The guideline was developed based on a previous consultation and it focuses on studies using disease registries as a data source. Additionally, EMA is hosting a virtual workshop on October 19th  2020 to present the draft guideline to key stakeholders. 
Would you like to participate in the guideline and give your feedback? You can do it through this online form.
Registry-based studies in Share4Rare
For a few months now Share4Rare is building an international patient registry to study how COVID-19 affects the life of people with rare diseases. Using the data from the registry, researchers of a multinational team will try to better understand what are the effects of this new infectious disease on the quality of life these patients, their symptomatology, their respiratory activity and, overall, the interaction of COVID-19 with their rare disease. 
Topics
Legal
Patient advocacy
Research