An educational guide to building your online patient registry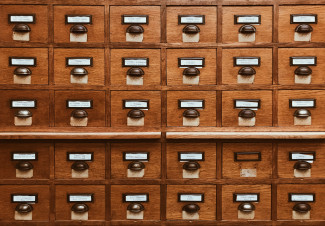 A recent publication offers a practical guide including the necessary tools and knowledge to create a successful patient registry for your disease.
One of the main challenges when researching rare diseases is there is not enough available information about how the condition affects patients. This is mainly because there are not enough patients with the disease, or, when there are, these are geographically dispersed, so it is difficult to gather detailed and quality information about all of them. Fortunately, a tool may help researchers and clinicians overcome this problem: patient registries.
The article "So You Want to Build Your Disease's First Online Patient Registry: An Educational Guide for Patient Organizations Based on US and European Experience", published in the journal Patient-Patient-Centered Outcomes Research, provides a practical approach to building a patient registry that can help simplify the process. This guide covers diverse topics:
Defining the purpose and scope of your registry:

 Identify the aims and intentions of stakeholders from the outset to ensure that the registry is helpful for everybody that wants to use it.

Identifying stakeholders and their needs:

 Identify all stakeholders who will be involved in or affected by the registry, and always try to understand their needs and expectations.

Selecting data elements and sources:

Select data elements relevant to the aims of the registry and identify data sources that can provide this information.

Developing governance policies and procedures:

Develop policies and procedures for managing the registry, including issues such as data access, security, privacy, ethics, and quality control.

Ensuring privacy and security of patient data:

Implement measures to protect patient privacy and ensure that patient data is secure.

Establishing funding sources for sustainability:

Identify potential funding sources for sustaining the registry over time, such as grants or partnerships with the industry or the government.

Mitigating challenges that may arise:

Anticipate potential obstacles that may come up during the development or implementation of the registry, such as technical issues or stakeholder resistance, and develop strategies to address these challenges.
By following this guide recommendations and best practices for each step in the process of building a patient registry, you can create a successful registry that meets the needs of all stakeholders involved.
Successful patient registries have already been developed for several diseases, including cystic fibrosis and Duchenne muscular dystrophy. In these cases, they have become a model for accelerating progress in better knowing the natural history of these conditions, determining the effectiveness of interventions, measuring safety, and auditing the quality of care provided. Do you want to make a difference for your disease and create your online registry? Have a look at this guide. Also, remember you can always use Share4Rare as a safe and secure platform to build your registry. Contact us at info@share4rare.org and tell us what you have in mind.