Melanoma Patient Network Europe
COVID-19, an additional burden for melanoma and all cancer patients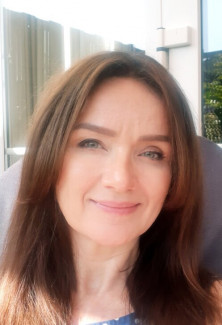 Interview with Violeta Astratinei, founder of the Romanian Melanoma Association.
Violeta, thank you for taking the time for this interview. You have recently conducted a research study into how COVID affected melanoma patients in Romania. Can you tell us something about what you found?
Indeed, we surveyed the members of the Romanian Melanoma Association in the springtime of 2020 to capture how the lockdown affected the access to health care for melanoma patients.  We were not surprised to find out that even in the early days COVID-19 pandemic has impaired the access to healthcare services for 40% of Romanian melanoma patients.
What was worrying is that more than 50% of patients delayed investigations such as dermoscopy, imaging and laboratory tests by their own initiative, while a third saw investigations delayed upon their physician's initiative. The fact that it was predominantly patients rather than physicians who delayed follow-up visits and examinations by their own initiative means that even with sufficient protective measures in place, cancer patients will need to be proactively informed and reassured on their safety in order to seek care. We also believe  that measures for remote early detection need to be explored and implemented in order to protect patients.
There were also some positive aspects regarding telecommunications. Patients noted that physicians were more responsive to emails and online messaging services, showing a promising interest in effective patient- physician communication tools for Romania. Based on our findings, we proposed  a set of recommendations on how to save-guard melanoma care during the pandemic and beyond, some of which we believe to be generalisable to other patient communities.

What was your motivation to conduct the study in the first place, and how did you get started?
We wanted to know how the pandemic would affect cancer care and how to potentially mitigate its negative effects. We expected that the access to cancer care would become rapidly critical especially in a healthcare system like ours, known as one of the most under-performing in Europe. Furthermore, we have seen that ambiguity in the first series of governmental recommendations led to variable interpretations and even abuse as reported in public media, so we were seriously concerned that melanoma patients would not receive the care they needed. At the time, we were mainly driven by wanting to document what was happening and to find solutions for our community but when the Journal of Radiotherapy and Medical Oncology asked us about our experiences during the pandemic, we decided to publish the results to make them accessible to a larger audience.
If another patient community wanted to conduct a similar study, what would be your advice?
To get an unbiased impression about cancer care is not an easy task especially when many of your friends and colleagues are directly affected. We surveyed the members and followers of our patient organisation and that means, these were more likely to already be more proactive, educated patients, so this is something one has to think of. Looking back, my advice for patient organizations would be to get advice with the survey design to avoid obvious mistakes like ambiguity in questions. Still, we are proud that our results provided a melanoma-specific perspective that is unexpectedly nuanced with regard to patient subpopulations and differences in impact that now informs our advocacy strategy. Overall, an encouraging experience, so I can only recommend to get started with your own research!
Thank you for your time and we are looking forward to seeing your results published!
--> Access our research project into the burden of melanoma.
Topics
Associations
Oncology
Research