Analysis of sleep disorders in SYNGAP-1 syndrome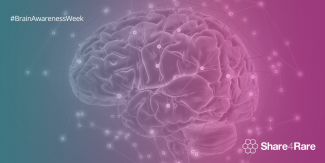 Within the framework of Brain Awareness Week we present the preliminary results of the Share4Rare study on sleep disorders suffered by people with this rare genetic syndrome.
Neurodevelopmental problems frequently come along sleep disorders. People with this type of brain damage often have trouble falling asleep or resting properly during sleep and may experience daytime sleepiness and other related disorders. Sleep is associated with cognition and behaviour; hence, sleep disorders greatly affect quality of life. Neurodevelopmental encephalopathy due to SYNGAP1 gene mutations may present intellectual disability, behavioural disorder, autism, epilepsy and, in a great number of cases, sleep disorders. To date, very few studies evaluate thoroughly how sleep affectations in the SYNGAP-1 population.
Approximately 700 people in the world have been diagnosed with this ultra-rare syndrome, and 30 of them live in Spain. In this context, Share4Rare launched a study aimed at analysing the nature of sleep abnormalities in people with SYNGAP1 mutations, in order to better understand this disease and TO try to improve the quality of life of these patients and their families.
The project is coordinated by Dr. Àngels García-Cazorla (Sant Joan de Déu Hospital) and Dr. Àlex Bayés (Hospital de la Santa Creu i Sant Pau). The research team also includes Dr. Oscar Sans Capdevila (coordinator of the Sant Joan de Déu Sleep Disorders Unit) and Dr. Juliana Ribeiro, Sant Joan de Déu Neuropediatrics Master's Degree student and PhD researcher. In this work, patients with SYNGAP-1 syndrome were recruited through the Share4Rare platform thanks to the collaboration of SYNGAP-1 Spanish association. In the process, we held several meetings with families from the association and also with members of the Syngap Research Fund, based in the United States, which facilitated the participation of Latin American families in the study, finally including participants from Spain, Germany, Chile, Mexico, Guatemala, Colombia and the USA.
Through the application of the BRUNI questionnaire, validated for the Spanish-speaking population, we identified that sleep disorders in SYNGAP-1 patients are more frequent than previously reported in the scientific literature. In this group of patients, up to 80% suffered from sleep disorders, compared to the 62% previously described in the article by the Melbourne University team. The average age of the patients in the Sant Joan de Déu study was 10.7 years (range: 4 - 22 years, 64% women) and, as mentioned above, 80% (20 of 25) had a global sleep disorder (BRUNI score greater than or equal to 39 points). More specifically, 52% (13/25) reported problems falling asleep or staying asleep, 24% (6/25) showed respiratory problems, 1/25 (4%) disorders of awakening, 64% (16 /25) sleep-wake disturbances, 12/25 (48%) excessive daytime sleepiness and 7/25 (28%) sleep hyperhidrosis.
The importance of studying sleep disorders in SYNGAP-1
Due to the high prevalence of sleep disorders in the SYNGAP-1 population, the lack of sleep studies in this encephalopathy and the importance of sleep in cognitive and behavioural aspects, there is an urgent need to do more research to identify the nature of sleep abnormalities in people with these mutations.
These results are part of a larger study and open the door to new analyses that will allow the search for biomarkers of the disease. Today there is no cure or specific treatment for SYNGAP-1 syndrome beyond some therapies (speech therapy, physiotherapy), so research is essential to improve the quality of life of patients and caregivers.
Topics
Quality of life
Research
Share4Rare