John Walton MD Research Centre
Aleksandra talks about her experience of caring for her children with rare neuromuscular diseases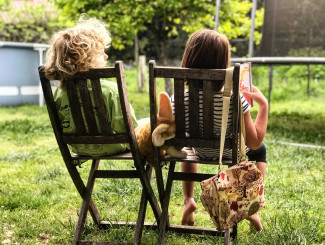 Impact of neuromuscular diseases on education and working opportunities of patients and carers
Living with a child affected by a rare disease is hard. Now imagine you have two children suffering from rare neuromuscular diseases. This is Aleksandra's story.
Aleksandra has two children affected by a rare neuromuscular disease. Her son has a diagnosis of limb-girdle muscular dystrophy type 2D (LGMD2D) and her daughter has a diagnosis of collagen VI disorder 3A. For this article, we asked her about her family's experience of living with rare disease.
"Since birth, my son had a weak immune system. He often had a chest infection, pneumonia and he got influenza A."
A friend from China, whom is also a professor, noticed that her son was crawling with one leg in front. He checked her son's knee reflexes and noticed they were absent. Based on his knowledge of muscular problems, he advised Aleksandra to have her son's CK levels checked.
"When I asked our paediatrician she was offended and told me that if he had muscular dystrophy she would have said it. To meet us in the middle, she drew CK and a day later, we were told that my son had Duchenne muscular dystrophy".
Aleksandra's son received the Duchenne diagnosis a week before his third birthday. Aleksandra was eight months pregnant and gave birth to a daughter a month after his diagnosis."I immediately told the medical staff that I thought she had the same. The doctors told me that I was projecting the fear caused by my son's late diagnose of his disease." She asked for a muscle biopsy for her son, and a couple of months later, they found out that he actually had LGMD2D, also associated with progressive muscle weakness.
We asked Aleksandra about her son's main symptoms and she told us that he is always tired. "As baby he reached his milestones, but he was not very active. He was a very happy baby but often had upper chest infections. He had reflux and his reflexes were absent. He felt floppy and weaker than his healthy sister."
He has been taking prednisolone (a corticosteroid) since the age of six. He participated in a gene trial in 2015 and a natural history study in 2019. Her daughter's journey for a diagnosis was much more of a challenge, as a test in the Netherlands for LGMD2D came back negative. "For years we were told that she was copying her brother's symptoms and that it was impossible to have two types of muscular dystrophy in one family.  However, last July a bright professor in the United States found out that she has collagen VI disorder." Collagen VI is a progressive disease and there is no treatment currently available to her daughter. She also has a connective tissue disorder and is unable to take steroids.  
We asked Aleksandra if she received sufficient information from healthcare professionals, or if she had to learn about the diseases herself. She told us that at the time of her son's diagnosis, there were only 11 patients in the Netherlands diagnosed with LGMD2D. The first rehabilitation doctor she consulted said there was nothing she could do. Aleksandra found another rehabilitation doctor through the Duchenne Parent Project who had some useful tips and advised her to go to the UK where there were around 40 patients. She found most of her information on the Internet, and was lucky to find a doctor who gave them hope and promised he was not going to retire before there was a cure. So far, he has kept his promise!
"Participating in the 2015 trial gave us a goal and hope for a normal future. Not all muscles are treated yet, but the cure is almost there! We have the best international medical team we could have."
Aleksandra told us that caring for her children is a full-time, 24/7 job. They try to stay optimistic and live as normal a life as possible. They do what is possible now, because they know that they may not have the opportunity later. She also has a healthy daughter who lives with the weight of her brother and sister's diagnosis. "We are enjoying everything that is possible, and normal things for other people are special to us. Our kids are very intelligent so they can go to a regular high school with an adapted schedule and their aim is to study at University. We are very grateful."
They try to do everything that can help day to day. They have assistive equipment and they have built a completely accessible house. They try to make life as normal as possible, and special when needed.
They have learnt to take a holistic approach and to plan ahead. "We are helped by an international medical team and fundraise the money that is needed to get my kids the best care." 
"The financial worries are big, but by organising a benefit banquet or a walk, we feel the warmth of the people that care for my kids and are walking with us. We could never have come so far by just ourselves."
Aleksandra told us that the most misunderstood part of caring for family members with a rare disease is that the children can sometimes do more at some moments than at others, and people think because of that, they fake their problems. They always have to explain themselves, as you cannot always see that they have a disease. There is no guide for how to do this; they must live day by day. Aleksandra is an ambassador for inclusion in education. She believes that schools can make a difference by understanding differences and by taking a more flexible approach to help children succeed.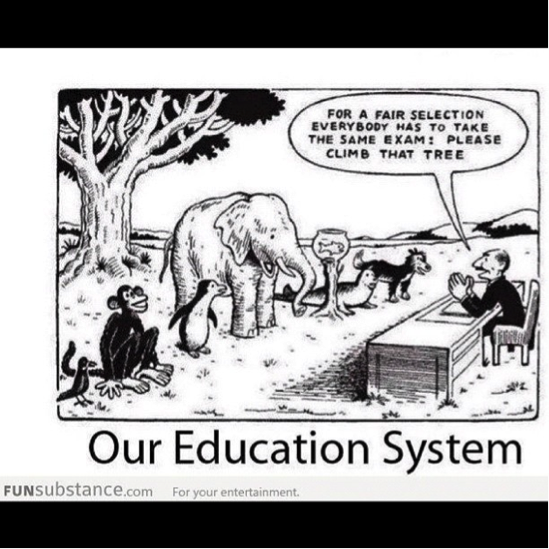 Experiences that make you wiser
She told us that many people could learn from their persistence and courage as they fall back and get up again daily. "My kids never complain about their disease. They have seen illness and death and they have learnt that you can't take anything for granted. So, I personally think they are much wiser than other people their age."
Aleksandra's family is in touch with many families in a similar situation worldwide. She has met almost all of the LGMD2D families in the Netherlands. She has learned a lot from the Duchenne Parent Project, and she tries to attend as many conferences as possible to stay on top of progress. "I am grateful for the Internet and all the families and professionals I meet worldwide, and we try to share all information and refer new diagnosed families to experts."
She quit her job to be a caregiver, and she told us it is often a lonely journey. "I am the mom, driver, caregiver, nurse, administrator, advocate, care organiser, medical equipment and care plan designer, financial chief, cook, bad housewife and always tired. We get support from people we never expected, but we also lost friends who didn't understand."
"I was able to build a network and try to reach out always. Together we can make the difference and fight."
We asked Aleksandra if she has any advice for families who have just received a rare disease diagnosis. "My advice to new diagnosed rare families: don't rely on one local doctor but get in touch with an expert clinic and a parent or secure Facebook group, as no one should be alone on this journey. But also, don't believe everything you read online. Ask for help and be honest and open, you are not alone. There is always hope."
Optimistic about the future
She believes that a secure platform like Share4Rare can be uplifting, as education and information puts people in control and enables them to live a good and worthy life. "Regardless the bumps on the road, it is doable! But we need each other, this is a journey and I wish that I knew how we are doing now when my son was diagnosed."
"It is my true belief that in 5 or 10 years the neuromuscular field will be so different. I love to care, it is my way of life. My family is my tribe and I am so proud of them, but also of the neuromuscular family that I got and built. Together we can change the outcome and move mountains! Bon courage! Please feel free to contact me at LinkedIn."  
Related diseases
Limb girdle muscular dystrophy
Topics
Disease management
Neuromuscular
Patient advocacy
Psychosocial support
Share4Rare