Share4Rare: facing patient isolation by boosting research on rare diseases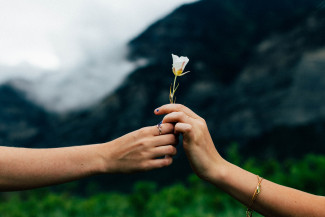 Our platform will bring together people from all around the world to boost research on rare diseases


Having a child with a rare disease is never easy. It is hard to know what the future holds, there are only a few people like your child to learn from and, to make things worse, most of them are widespread around the globe. Plus, effective and affordable treatments are limited, since there is still a reduced knowledge about most of these illnesses due to lack of funding in research, low patient numbers and small markets for drug developers. This is where Share4Rare comes into play.
With the aim of breaking isolation, fighting misinformation and enhancing research, the Share4rare project will shortly launch a unique online collective platform focused on bringing the rare disease community together, allowing patients and their families to share their knowledge with their peers, clinicians and researchers. Ultimately, this may lead to the generation of valuable data and the consolidation of new research projects, which will help children with rare conditions to improve their lives.
As a parent or caregiver of a child with a rare disease and user of the platform, you will have access to a private community where you will be able to connect with other parents and caregivers from all over the world. You will be asked to relate yourself with a specific rare disease or with certain symptoms — even if undiagnosed­ — and to specify your expertise in dealing with that disease. Then, through a series of algorithms, you will be connected to other users of the platform via a relational map, and you will be closer to people who are related to the same disease or symptoms, speak the same language or live the same vital experiences. These maps will help to create a network of patients that, hopefully, will develop into patient registries leading to innovative research projects in the future. Inspiring, isn't it?
The public content of the platform will focus on education. There will be high-quality and curated medical content, an exhaustive toolkit for patient advocacy, a blog, research results… We will launch the platform by piloting two groups of rare diseases: infrequent paediatric tumours and neuromuscular diseases. Share4Rare will provide refined and updated information about these pathologies and we are looking forward to including many more in the future.
Patients are the heart of our project, so all aspects of the platform are always carefully designed and managed taking into account the opinion and needs of patients and families. For that purpose, we organized several participative activities, such as three co-creation workshops. In the upcoming months two hackathons will be performed with the aim to create unique IT solutions to solve the needs of the patients involved in the research communities of our platform.
To sum up, Share4Rare is a project of citizen science that provides information on demand and helps people to find equals, while at the same time it increases the existing scientific knowledge about rare diseases due to a series of collective intelligence tools. Fundació Sant Joan de Déu is the coordinator of the project, who works to guarantee a patient-centered approach with a close and valuable contribution with medical experts. We are sure that the platform will have a positive impact on the rare disease community. Join us and help us boost research on rare diseases that are affecting children around the world!