We are looking for Share4Rare ambassadors!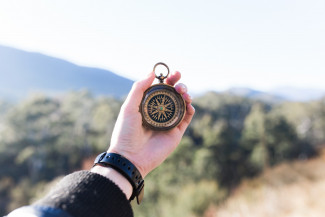 Share4Rare aims to build a global community of patients and relatives in the rare disease setting. This digital community has been designed to facilitate the interaction of autentified people, in a private and secure environment. The support of expert patients will ensure a very meaningful experience for the whole Share4Rare community.
Adult rare disease patients and their family members become experts in finding medical information, supporting research initiatives and leading patient organizations. For the most ultra-rare diseases, finding peers is only feasible in the digital environment. Rare diseases are associated with isolation and suffering, and only peer support groups can truly address these issues.
Patient experts working in the digital environment can help create meaningful experiences for their digital communities, and provide important peer support. They may be people suffering the same condition, or people with the same role, such as a young patient, adult patient, parents or other relatives.
With the Share4Rare Patient Ambassador Programme, we would like to involve expert patients in the Share4Rare community. They will:
Welcome new members, and support them as they learn how the community works.

Answer questions related to the experience living with a specific group of common conditions (oncology, neuromuscular, metabolic, etc.)

Contribute to education in clinical research to help patients understand the importance of their involvement in this area.

Meet patient needs in the platform in order to empower them. For example, general medical information about care.
The call for people interested in being trained to become a Patient Ambassador in Share4Rare is open until November 24th. We are looking for volunteers interested in:
Helping users in the platform from the user experience.

Being facilitators to answer questions addressed to the community related to specific diseases areas, and to support the interaction of different users.

Suggesting new research questions and new potential hypothesis in order to develop research questionnaires.
If you are a patient or a patient advocate and you are interested in helping the Share4Rare global rare disease community, please complete this form. We will provide the right training and support for you to become an ambassador in our/your platform.
For further information, please contact: community@share4rare.org.
Topics
Associations
Education
Share4Rare