Sant Joan de Déu Barcelona Children's Hospital and FEDER join forces to tackle rare diseases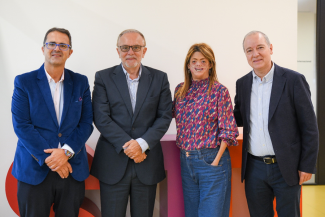 The hospital and the Spanish Federation for Rare Diseases (FEDER) have forged a new agreement to enhance collaboration in addressing these conditions, ensuring the implementation of the Únicas network for improved care.
The new collaboration agreement between Barcelona's hospital and the Spanish umbrella organisation aims to drive knowledge-sharing, enhance coordination, and foster experiential exchange through initiatives such as the Únicas network and Share4Rare. Únicas is an alliance among Spanish hospitals, European networks, companies, and research centres to advance the diagnosis and care of patients with rare diseases.
This cooperation pact between Sant Joan de Déu and FEDER seeks to cultivate an environment for data exchange. It enables national and European centres to share pertinent information, propelling the advancement of tailored predictive and preventive models. Moreover, it aims to empower patients by actively engaging them in this information exchange. Share4Rare will hold a pivotal role, facilitating the progression of social research on these diseases and their scientific dissemination.
The enduring collaboration between Sant Joan de Déu Barcelona Children's Hospital and FEDER in the care and research of rare diseases takes another stride towards enhancing the quality of life for this community.
*Source: Sant Joan de Déu y FEDER firman un convenio de colaboración que garantiza la implantación de la Red Únicas
Topics
Associations
Research
Share4Rare
Socio-economic policies