Safe motherhood in rare disease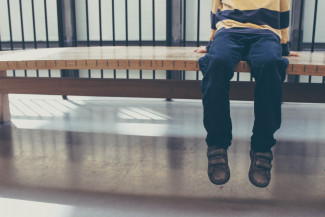 Valentina is the young mother of Alessio, five years old, a smiling child affected by Duchenne muscular dystrophy.
"Duchenne muscular dystrophy is a genetic disorder characterized by the progressive loss of muscle. Duchenne is caused by a mutation in the gene that encodes for dystrophin, a protein that is essential to the proper functioning of our muscles. Duchenne can be passed from parent to child, or it can be the result of random spontaneous genetic mutations, which may occur during any pregnancy. The symptoms are connected to delays in early developmental milestones such as sitting, walking, and/or talking. Duchenne progresses differently for every person. Muscle loss is first noticed in childhood, with loss of strength, function, and flexibility in the hips, thighs, shoulders and pelvis. In the teens, these losses begin progressing to the arms, lower legs, and trunk. Because there is also an absence of dystrophin in the muscles of the heart and lungs, heart function and breathing are also affected. In addition, some people can have issues with learning and behavior, resulting from a lack of dystrophin in the brain. The improvement of research and the standards of care, however, are significantly changing the landscape of Duchenne muscular dystrophy", explains Valentina.
The diagnosis of a rare disease is always a difficult moment for a family, and Valentina explains that for Alessio it was not that straightforward. This is typical of rare diseases.
"We received the diagnosis of Duchenne muscular dystrophy when Alessio had only a few months of life. He felt bad, he had blood tests done in the hospital and very high CK (creatine kinase) values. Elevated CK levels indicate a problem with the muscles rather than a problem with the nerves, for example. Shortly afterwards, there was the genetic investigation and the diagnosis of Duchenne muscular dystrophy arrived. In our case the mutation was spontaneous. For us it was all new; Alessio is our first child, we were living the first days as parents with all the discoveries, the sensations that this entails. A sudden event brought us into a new world, that of a pathology that we didn't know and that scared us a lot. My life was divided between dismay, fear that the child you gave the world could leave before you along with the strength to remain calm to face the situation. To face life, the new life we were entering", admits Valentina.
When a disease enters the life of a family it invariably begins a new life with its adaptations, new projects, concerns and a search for constant courage.
"When you receive such a strong diagnosis, a part of you inevitably dies. Some dreams and projects die and from there you have to find the strength to rebuild. Our strength has always been in our son's smile and in the love that binds me and my husband"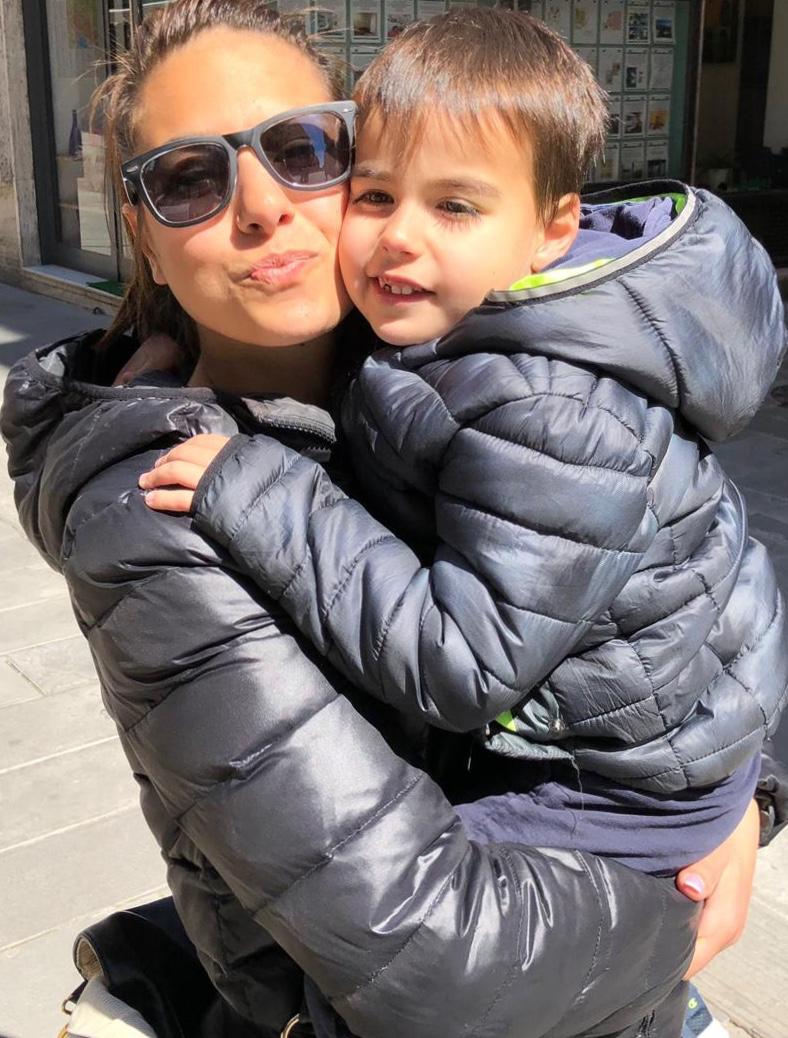 Discovering the pathology so soon terrified us, but on the other hand, it allowed us to take our child in charge immediately. We have reconstructed our daily life trying as much as possible not to let it be limited by the Duchenne and we started thinking about new desires and among them having another child. We came to this decision with a little time because initially, I wanted to focus only on Alessio. Then with my husband, we realized that it was fundamental to be able to give our son brothers so that they could share their life path; friends are important, but brothers are special. And so, not without fear and worry, little Naomi was born within me. Today she is two years old. When I got pregnant, we did the CVS (Chorionic villus sampling) testing; this is a form of prenatal diagnosis to determine chromosomal or genetic disorders in the fetus. Everything was regular and obviously, this gave us a lot of joy", continues Valentina.
Both her children now give Valentina much joy. Her positivity is palpable, despite the trials of daily life as a parent of a child with a rare condition.
"I felt the little girl growing inside me and I saw my son growing up and follow the management of his pathology; controls, physiotherapy".
"It is not always easy to organize one's daily life and time because often the disease steals it, but I always try to fit everything together"
"I always try to divide myself equally between my two children and so it will be when other children will hopefully come". Tackling a rare illness takes away so much, but at the same time gives strength. The strength to look at our children as they are, in their beauty, while also trying as much as possible to live in a serene way to transmit this same tranquility to the child", concludes Valentina.
Related diseases
Duchenne muscular dystrophy
Topics
Disease management
Neuromuscular