#S4RMonth activity: Childhood Cancer and Rare Tumours Week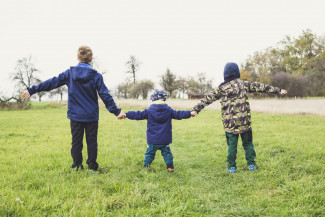 As part of the #S4RMonth activities, we are launching a new initiative that coincides with the commemoration of the International Childhood Cancer Day, a day celebrated on February 15th all over the world. Come and participate!
The third week of #S4RMonth will be dedicated to give visibility to childhood cancer and the different research projects on tumours and rare oncological diseases offered by the Share4Rare platform. February 15th is International Childhood Cancer Day and what better way to support research and those people affected than to ask them what their main concerns and problems are.
We will launch a campaign on social networks from February 15th to 20th. Families of children affected by different rare tumours, acute lymphoblastic leukaemia or vasculopathies will be encouraged to answer questions about the psychosocial impact of COVID-19 in their day to day through a brief survey. Later, we will analyze all the responses and prepare a brief report to illustrate the reality of this group of patients and families.
If you are a person living with any of these diseases or you are a family member or caregiver, we invite you to join the initiative and to participate by completing our survey during the third week of February. We want to hear from you!
Related diseases
Acute lymphoblastic leukaemia
Giant congenital melanocytic nevus
Paediatric melanoma
Pancreatoblastoma
Parkes-Weber syndrome
PI3K related overgrowth syndrome (PROS)
Proteus syndrome
Retinoblastoma
Solid pseudopapillar neoplasm of the pancreas
Sturge-Weber syndrome
Xeroderma pigmentosum