Share4Rare Project Manager
Patient organizations can now register in Share4Rare!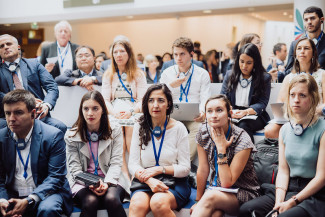 Share4Rare continues to improve its tools in order to promote connections between patients, but also between patients and the organizations that better advocate for them. A new feature of the platform, specifically addressed to entities, will allow patients and caregivers to get in touch with the organizations that work to meet their needs and fight for their rights in an easier way.
In a global world in which relationships are built, grown and consolidated in digital environments, the active presence of patient organizations is key. In order to tackle this need, detected through diverse work meetings that the Share4Rare consortium has held with various organizations, we have created a specific user profile for them. Facilitating the connection of Share4Rare users with the organizations that represent them is vital to the growth and strengthening of the associative network, but also to promote research in a coordinated way.
Advantages for patient organizations
When a user registers in Share4Rare, he/she she indicates if he/she is a member of a patient organization. If he/she is not part of any association but during the register process specifies his/her desire to be contacted, organizations of the disease of interest can do so. This individualized connection with patients and caregivers allows patient associations to reach out to unaffiliated people and offer them support while participating in Share4Rare.

In addition, the active participation of patient organizations in the global Shara4Rare patient community enables them to interact and offer help to users who share questions or concerns. The experience of the organizations in the knowledge of the disease as well as in the latest advances on research is of vital importance to support the community.
Another possibility offered by Share4Rare is the creation of patient registries promoted by the organizations to bring together in a safe environment global data on the epidemiology of the disease.
Finally, we offer patient organizations the possibility of co-leading with a clinical team research projects that arise from the needs identified by the patients. To receive more information about this service, email us at info@share4rare.org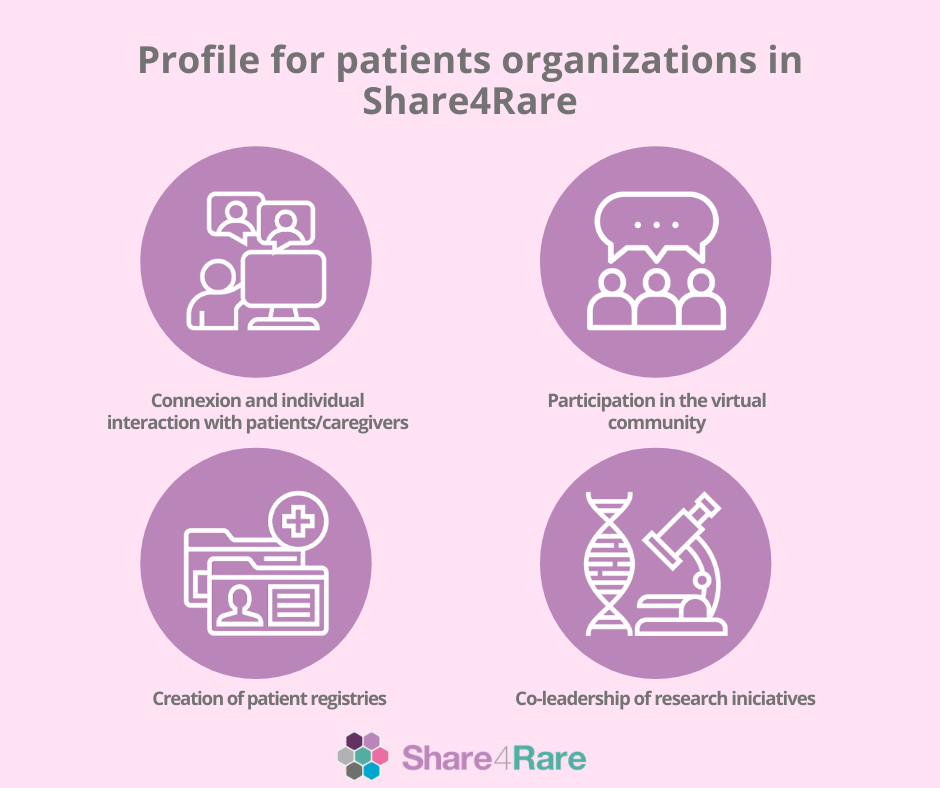 Advantages for the patients
Patients can also contact patient organizations using the "People like me" functionality. This way they will be able to directly contact the organizations that represent them.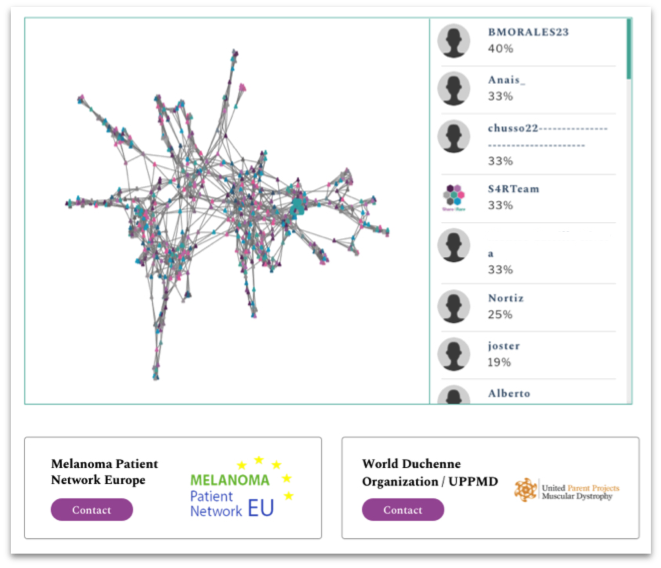 Which patient organizations can be part of Share4Rare?
All patient organizations legally established in any country of the European Union can request a profile as an entity. For this purpose, a person responsible for accessing and using the platform must be designated.
If you wish to be part of Share4Rare as a patient organization, you can contact us through the following email: info@share4rare.org
We have created this infographic to explain Share4Rare's functionality for patient organizations. We hope you like it!
Topics
Associations
Patient advocacy
Share4Rare