Project manager in Sant Joan de Déu
Next stop: improving the quality of life in children with leukemia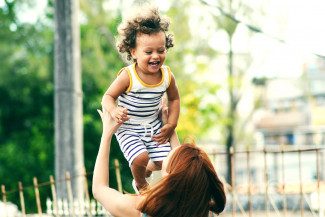 Treatments for this oncological disease have side effects that can last or appear years after remission. In children, these effects can be present for the rest of their lives.
In 1975 Professor Giulio J. D'Angio published an article entitled "Childhood cancer in perspective. Healing is not enough". The author imagined childhood cancer at the end of a long tunnel: looking back it was darkness, but looking forward he glimpsed "a wide and open road with different stops until we reach our final destination", stating in some way that, the day will come when childhood cancer would be eliminated forever.
Fifty years later, childhood cancer survival rates have remarkably increased thanks to the development of new treatments. In developed European countries, for example, for some types of cancer survival rates of 80% have been reached five years after the diagnosis.
The success of the new treatments is great news for affected children and young people, but, unlike adult cancer survivors, childhood cancer survivors have their entire adult lives ahead of them. And, paradoxically, it is this fact that generates a growing concern. The treatments received can have long-term consequences on their organs and tissues, highly affecting their quality of life. In his 1975 article, D'Angio already hoped that the growing number of children treated successfully today will not become the chronically ill adults of tomorrow. Current treatments have evolved and cause fewer side effects than those employed in the past. However, there are studies that indicate that at least two thirds of childhood cancer patients in remission will have late effects (some of them serious) caused by the treatment that cured them.
This is the case of childhood acute lymphoblastic leukemia (ALL) survivors. ALL is the most common cancer in childhood and has very high complete remission rates, close to 90%. Nevertheless, it is estimated that patients who suffer this disease may have numerous long-term health problems due to the therapy received.
Share4Rare's contribution
In this context, Share4Rare has launched a research project to study the long-term effects of the treatment for childhood acute lymphoblastic leukemia 5 years after its remission.
Share4Rare would like to offer a better quality of life to patients who have recovered from ALL; thus, the objective of the study is to assess the side effects occurring after the treatment. We will do this using a collaborative research methodology — one of the pillars of our platform—, collecting information provided directly by adult patients or caregivers of pediatric patients. With your help, we will be able to identify and analyze clinical and biological aspects, but, above all, we will evaluate consequences at the psychological and social levels of the disease, as well as how children's health is affected by the treatment received. In this way, we will facilitate the identification of the potential burden of the disease in order to anticipate information to patients and their families that will allow them to better manage possible side effects. Our goal with this project is to help educate and empower patients and families from a psychosocial perspective and facilitate a comprehensive care approach to the disease.
Share4Rare also offers a community for mutual support to all participants in this research project. Sharing with other patients directly impacts the experience of the disease and this is why we would like to help create a virtual community in the field of ALL inside our platform.
The initiative is open to patients and caregivers from any country in Europe, and also from Argentina, Chile and Uruguay thanks to the collaboration with the CLOSER project, also coordinated by the Sant Joan de Déu Foundation.
D'Angio's article concluded with a consideration: "The cure is not enough". In Share4Rare we totally share this opinion. With this new initiative we would like these children not to pay such a high price to get cured. Because, when you have a lifetime ahead, the cure of the disease is the first step and a good quality of life is the ultimate goal.
Related diseases
Acute lymphoblastic leukaemia
Topics
Oncology
Quality of life
Share4Rare