Communications technician at FSJD
The international patient registry for COVID-19 and rare diseases is now available for clinicians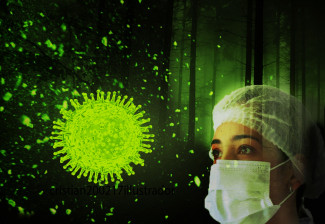 Healthcare professionals will now be able to participate in the survey that collects information on patients with COVID-19 and rare diseases worldwide.
People with a rare disease are vulnerable, but this vulnerability is currently being exacerbated by the global COVID-19 pandemic. Sant Joan de Déu Barcelona Children's Hospital, together with the Sant Joan de Déu Foundation and Garrahan Hospital and Garrahan Foundation in Buenos Aires, are coordinating a study that analyzes how COVID-19 affects people with rare diseases, including those who are still undiagnosed.
The objective of this initiative, which was presented last June, is to create a clinical registry of patients with a rare disease who have tested positive for COVID-19. The data in this registry will be of great help to those professionals working in the care and treatment of these patients.
This survey will support healthcare professionals in reporting the symptoms of their patients, as well as some data on the infection, the underlying disease of these patients and the treatment they were receiving before and during the infection.
The scientific objectives of this project are to create an international registry on the evolution of COVID-19 infection in paediatric and adult patients with rare diseases (including undiagnosed patients), to ensure the availability of the information generated by the registry in order to facilitate decision-making to healthcare professionals, and to generate a discussion forum on the management of these patients through telemedicine tools.
If you are a healthcare professional and have visited rare disease patients with COVID-19, please complete the survey here.