Analyst programmer at Òmada Interactiva
Why using Drupal strengthens one of the main goals of the Share4Rare platform: Empowerment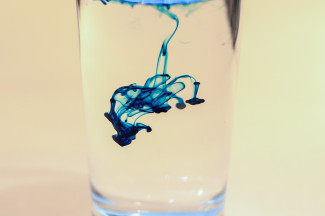 Share4Rare uses Drupal for content management and we want to explain why we made this choice
For those of you unlucky enough not to know what Drupal is, let us introduce it. Drupal is an open-source system for content management which has a worldwide community with over 500,000 (very active) developers. It is a tool built by the community for the community. It is about giving people the tools that will allow them to achieve what they wish in the digital world. It is, in the end, about sharing.
Its philosophy and values match neatly with those of Share4Rare, and, through the years, it has risen to meet the challenges posed by big sites and communities. Its thriving set of tools is constantly evolving to ensure independence and quality user experience. Some of these tools have their particular implementation in Share4Rare: from private messaging to voting, book edition or establishing relations between users and contents. And, scaffolding it all, we implemented a powerful, tailored system for managing user roles, profiles and permissions.
Your preferences matter
Handing down a part of permission management to the user ensures that everyone can have the best experience independently, according to their preferences.
Are you an active person who wants to talk, contribute and discuss? You can adjust your preferences to use private messaging, and to be contacted by the staff, by associations, or by other users. You can even receive emails when your questions get new answers.
Are you a digital voyeur who wants to listen to others rather than interact? You can opt-out of private messaging and the rest of contact channels. Or just some of them: pick and choose.
Either way, it is important that it is your decision, and that you can change it at any time.
A platform for everyone
Internet is for everybody. Period. No buts and no howevers. This is one of the design principles both Drupal and Share4Rare adhere to with full conviction.
This means that no matter how diverse a person is, their access to the internet and its contents must be ensured. Essentially, this translates into an evolving set of development and graphic design guidelines that promote state of the art accessibility.
Share4Rare has made the commitment to follow them to the extent of having a level AA conformance to the Web Content Accessibility guidelines, a task Drupal facilitates thanks to components like the semantic structuring of content, keypad navigation or ARIA attributes among others.
Scaling in participation and functions
Needless to say, the Share4Rare community is, well… rare. Sparse. Not many people have a rare condition. But it is also global: anyone anywhere can join in and participate. We have to be prepared to grow as our voice reaches the corners of the world. And more users mean more demands.
Drupal is perfect for this kind of context. Not only because it handles large quantities of contents and users efficiently, but also because it is developed and grows modularly. New functionalities can be brought in smoothly without altering the rest of the platform.
An example of this is the upcoming integration with Google Translate in a tool to dynamically translate all user generated content in the community on demand. This will allow everybody to talk about anything (even the most sensitive topics) dramatically lowering the language barrier. Exciting, isn't it?
What is more… Do you have proposals to enhance the platform? Go ahead and tell us! It might very well be the case that we can find a way to ease them in.