Wednesday is Share4Rare User Day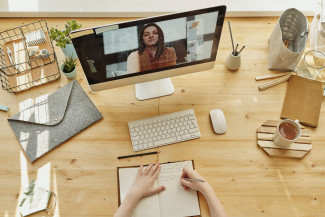 In Share4Rare we have launched a technical assistance service for all those people and patient organizations who are users of the platform, or who would like to be and have certains doubts about how it works. We will be waiting for you on Wednesday afternoons!
In 2020 hundreds of people from 50 countries were connected in the Share4Rare community. The pandemic has forced us to include technology in our day to day life and you may have some doubts about the use of our platform or about everything that Share4Rare can offer.
For this reason, and to support and thank all people who want to be part of the project, patients, caregivers or patient organizations, we have created the Share4Rare User Day.
Do you know how to connect with people in a situation similar to yours? Do you want to participate in a research study and do not know how to do it? Do you need us to support you during the registration process?
We are here to help! The Share4Rare team wants to support and help you to use all the functionalities that the platform can offer.
Every Wednesday afternoon from 3:00 p.m. to 5:00 p.m. CET time, we will be available online. We will contact you through a 10-minute video call and we will help you in the registration process, explain to you how to participate in the community or in our research projects or help to create your patient organization profile.
Write to community@share4rare.org and you will receive a confirmation e-mail with the the appointment for next week with the exact time and the access link.
We will be waiting for you every Wednesday!
Topics
Associations
Disease management
Education
Patient advocacy
Share4Rare