Gathering people's knowledge on cell and gene therapy to create tailored educational materials for patients and citizens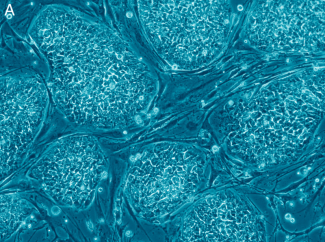 Personalized medicine is a new opportunity to treat genetic diseases and the education of patients and citizens in these innovative therapies is a responsibility of research and academic institutions. Sant Joan de Déu Research Institute has created a questionnaire to identify unmet needs in cell and gene therapy and co-design educational resources addressed to different patient communities and the general population.
Being educated on health sciences can bring you numerous benefits as a regular citizen, especially if your are a patient or a caregiver: this way you will be more empowered on and will be able to participate actively in decision-making processes that matter to you or your relatives. General population can have different levels of scientific knowledge depending on different factors such as education, structure of the health system and personal life experiences as a patient or caregiver.
Understanding the process of developing an innovative therapy from the clinical trial design to its access once it is approved is essential if we want to involve patients in such process. To reach this point, high-quality informative and educational materials are needed and, to create those materials, it is necessary to have a picture of general's population weak and strong points on the subject.
In this context, Sant Joan de Déu Barcelona Research Institute, as an international reference centre in paediatric clinical research, would like to analyse the level of knowledge of the population in relation to gene and cell therapy through the survey "Cell therapy and gene therapy — What do you know about these innovative treatments?"
This survey will be a valuable tool to study the educational level of the general population on these subjects and to contribute to the creation of tailored educational materials about cell and gene therapy. The results of the survey will also help to clarify circulating fake and inaccurate information about these treatments. With the help of all the citizens who complete the questionnaire, researchers will be able to identify informative needs that will be addressed in the near future.
From Share4Rare we would like to support this initiative, as it will be evidence that an early collaboration with patients and citizens is key to fit their needs in any health research project.
Would you like to participate in this initiative? By completing this survey you will contribute to gather the citizens and patients' needs in terms of information and education in the field of cell and gene therapy. The survey is addressed to the general population and it will only take you 10 minutes to complete it. Thank you for your help!
Topics
Education
Patient advocacy
Research
Treatments